Payroll
Payroll is a complicated sometimes frustrating process. It is imperative that the process be completed properly and accurately. You have to keep Uncle Sam happy, but just as important is keeping your employees happy. After all a happy worker is a productive worker.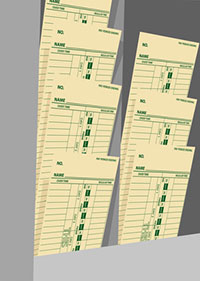 One consideration is payroll taxes. This can be one of the most confusing parts of doing payroll. There's W-2 to be filed, deposits to be made, and returns to be filed and with the ever changing tax laws it can be a daunting experience. With my 20 years experience in tax preparation you can rest assured that the IRS will not come knocking on your door.
The first step in generating paychecks is enter data from time sheets into Quickbooks. The software uses data previously entered about the employee such as health insurance premiums, income taxes, and IRA accounts.Quickbooks also allows me to generate paychecks and paystubs to fit your individual needs and taste.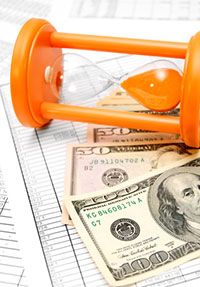 I can provide monthly, quarterly and yearly reports showing detailed information about your payroll. I can provide reports detailing expenditures for:
Wages
Payroll Taxes
Health Insurance
Sick Days
Vacation Days
Holiday Pay
I can also provide projections based on accrued data. Reports can include graphs and charts as necessary.
All things considered it is important to have a professional on your side. Payroll services are more affordable than you may think! So give me a call today.
Let me help you with all of your financial planning and income tax needs. I can also help arrange monetary or merchandise donation to non-profit organizations or charities events. Rest assured that with my 20 years of experience, you will be very satisfied with the results.
I offer referral incentives!