Bookkeeping
Bookkeeping is an essential part of a business of any size. Having a bookkeeper saves you money, available man hours, and a major headache when the books don't balance. I provide a vast array of bookkeeping services which includes, but is not limited to the following: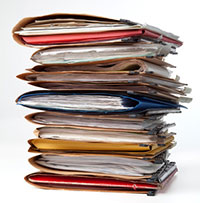 Prepare financial statements and reports, including the profit and loss statement and balance sheet.
Assist with budget preparations.
Pay bills and maintain ledgers.
Keep track of your assets.
Make bank deposits and receipts of money.
Conduct invoice activities and pay vendors for delivered materials.
Provide inventory support, including maintaining office materials and supplies.
Prepare and disburse payroll.
Generate 1099's and W-2's.
Reconcile accounts payable and accounts recievable.
The size and nature of your company determines the frequency at which your accounts need updated. For instance a small computer repair shop may only need their books update on a monthly or even quarterly basis, where as a large busy retail store may need done weekly. Whatever the size and type of your business I can tailor a plan to fit your needs.
So let me take the headache out of your recordkeeping chores. Give me a call today and we can schedule a time to meet and discuss your individual needs.
Let me help you with all of your financial planning and income tax needs. I can also help arrange monetary or merchandise donation to non-profit organizations or charities events. Rest assured that with my 20 years of experience, you will be very satisfied with the results.
I offer referral incentives!